Does CPO certification matter? Express Poolcare pool service pros explain
There are so many things to think about when you're searching for a
swimming pool service contractor in Laveen, Avondale or Goodyear, Arizona
and the swimming pool service contractors from Express Poolcare say that looking for a pool contractor who holds a CPO certification might be one of those items you will want to add to your list of information to talk with your contractor about.
While your pool contractor doesn't have to old a CPO certification, finding one who does shows that the contractor is invested in himself, his staff and his company and understands the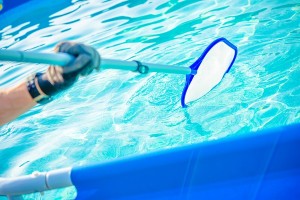 importance of ongoing education and training and staying in touch with ever-changing industry standards.
Since 1972, close to a quarter of a million CPO certifications have been awarded in 44 countries. This is a certification that is accepted by health departments across the country and if you're looking for a commercial pool service contractor, this is a certification you will want to look for.
What does a contractor need to do to earn this certification?
He must complete up to 16 hours of in-class training and pass an exam in order to earn the certification.
What will the contractor learn and be tested on? Items include:
Pool and spa chemistry areas
Testing
Water treatment
Filtration
Pool maintenance
Automatic feeding equipment
Understanding of governmental regulations
The certification needs to be renewed every five years to remain valid.
The pool contractor, as well as his clients benefit from his having obtained certification because:
It's a proven educational tool and keeps him at the top of his game
Is accepted by state and local authorities
The classes cover topics "necessary for pool operators including a section for local and state codes
The courses are taught by certified instructors
The certification is recognized both nationally and internationally
You will want to ask a potential swimming pool service contractor what kind of training and certification he and his staff hold. This may be the difference between your choosing to work with one contractor over another.