Express Pool Care service contractors who serve the Laveen, Avondale, Phoenix and  Goodyear areas of Arizona offer reasons to own a swimming pool — some you may not have considered! 
Can you imagine living in Arizona and NOT having access to a swimming pool in your own backyard? We can't! This is especially true when the temperatures hit — and remain — at triple digit levels. Jumping in the swimming pool is usually one of the best ways to cool off and enjoy summer fun under the Arizona summer sun. If you're an exercise buff who usually runs or bikes or walks, you know that it is virtually impossible to undertake these activities when summer is at its peak. Swimming, though, allows you to keep up with your workouts in a way that won't have you overly hot in the summer sun!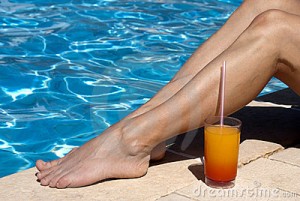 The swimming pool service contractors from Express Pool Care understand owning a swimming pool is as much about the beauty and luxury as it is about having fun with friends and family.
Reasons to own a swimming pool
 Changing lifestyles — a new house, children, and more
Getting healthy
Spend time with friends and family
Relaxing and escaping your hectic schedule
You've simply always just wanted one
These are a few of the many reasons you will want to consider being a pool owner; we bet you will come up with your own!
Spend time with a swimming pool service contractor — especially if you're a new pool owner — so you can fully understand what goes into pool maintenance. We can let you know what we do as part of pool maintenance, what it will cost and how much you might save if you work with a pool contractor rather than performing your own pool upkeep.