Express Pool Care, serving Goodyear, Avondale, Laveen & Phoenix, AZ service swimming pools
Now that summer has past you may be in the market for a swimming pool service contractor to care for your hot tub during the season and may even be searching for a new swimming pool service contractor in Avondale, Arizona to care for your pool when the next swim season rolls around. Every swimming pool owner loves the idea of owning his or her own pool, but they aren't in love with the seemingly endless tasks of keeping it clean and maintained and that's why they contract with a "pool guy." The reason for this is that the care and upkeep of a swimming pool and the chemical balancing is daunting, especially when you just want to come home and spend time in the pool rather than working on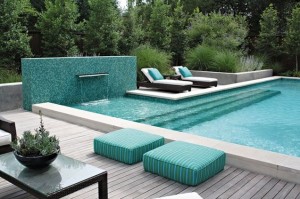 the pool.
Because your pool is the hub of activity in your backyard, it requires steps be taken to keep the water free of bacteria. A pool contractor will also inspect your pool equipment to make certain it's in efficient working order. What will a swimming pool service contractor from Express Pool Care do for you? Here are several items:
The pool water will be sanitized, typically through the use of chlorine. Pool maintenance also requires using algae inhibitors. If algae takes a foothold in your swimming pool it is difficult to address.
Pool cleaning hinges on the effective and efficient operation of your swimming pool pump as it circulates the water throughout the pool. Your pool contractor will recommend that you use a variable speed pump as they are more cost efficient than single speed pumps.
He will check the viability of the filters to make certain they are free of debris and filtering at optimal levels.
Your pool contractor will scrub the pool walls and floor and vacuum it thoroughly. You will want to use the skimmer and skim off any floating debris between visits, rather than letting it settle to the bottom of the pool. If you use a pool cover this will be less of an issue.
A visual inspection will be performed as part of the process. He will inspect the integrity of the pool structure, make sure pool accessories such as diving boards and slides are still thoroughly secure and check for leaks.
This is a brief list of what a swimming pool service contractor can do for you, and some of the items you may want to ask a potential pool contractor about when you're securing estimates for service.