Express Pool Care service professionals, serving Laveen, Avondale & Goodyear, AZ discuss pool replastering
Swimming pools need care and attention and the occasional "face lift" just as other areas of your house does. One of the projects that swimming pool service contractors from Express Pool Care discuss with their clients is the need to replaster the pool. It isn't something that has to be done frequently, but it is something that may be undertaken every half dozen years or so.
When will your pool contractor recommend this project? Here are a few items to consider: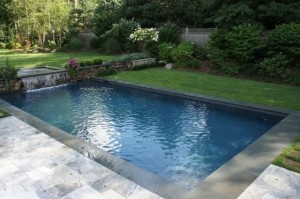 Purely cosmetic reasons. You may simply want to update the look of your pool during a remodeling project and replastering can be done for aesthetic reasons only.
The plaster is the protective layer between the swimming pool water and the swimming pool shell and rebar, if it loses its integrity it could start leaking and this could damage the structure and could also lead to the shell itself "floating."
If the current plaster is rough and jagged, replacing it will restore the original smooth feeling and that's what you want. Chemicals can lead to the plaster getting rough and if you don't replaster it is an area where algae and bacteria can take hold.
Ask your pool service contractor whether it's time to replaster your swimming pool, how long it will take and what is involved so you can make your plans.