Express Poolcare service professionals discuss commercial pool lifesaving devices 
When you are the owner or operator of a commercial swimming pool you need to assure that your lifeguards are equipped with all of the lifesaving equipment necessary to save a life. Additionally, there could be requirements as mandated by local law as to the type of lifesaving equipment that is needed poolside.
What are some of the basic pieces of equipment needed for commercial swimming pool owners? Here are a few: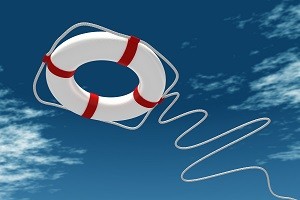 Your lifeguard should be easily recognizable by the outfit he or she wears.
He or she should be well-trained and well-versed in CPR and other lifesaving measures.
The lifeguard needs an elevated area on which to sit so he has an unobstructed view of the pool at all times.
There needs to be rescue tubs or rescue cans or life rings that can be thrown to a swimmer in distress.
The pool should also have a life hook that can be used to assist a drowning victim.
There should be a first aid kit poolside.
Commercial pool owners need to have a poolside telephone that is used for emergencies only.
Having a spineboard poolside is a good idea in case a swimmer suffers a back or neck injury. A spineboard can help transport the swimmer to an emergency medical vehicle.
Many commercial buildings have onside defibrillators and the lifeguards need to be trained in their use.
Talk with your swimming pool service contractor from Express Poolcare to assure your commercial pool meets all local regulations as they relate to lifesaving equipment onsite.