Clean your pool furniture, Goodyear, Phoenix, AZ pool service contractors explain how
Is it time to close your pool for the season? That's not a trick question for pool owners in Arizona, the swimming pool service contractors from Express Pool Care explain. You may be able to keep your pool open until November (especially if you have a solar cover). You may close the pool, but will still have access to the hot tub — there are many advantages to owning a swimming pool when you live in Arizona, that's for sure!
The swimming pool service contractors from Express Pool Care know that poolside furniture takes a lot of "punishment" — from being sat on with chlorine-soaked bathing suits, to being exposed to the heat of the sun in Arizona to the monsoon and other elements. Outdoor furniture is designed to weather the weather, but you do need to take steps to help extend its useful life.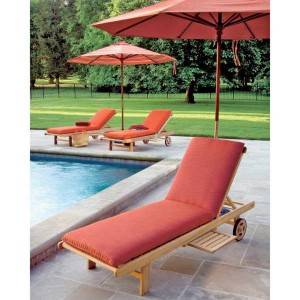 Clean your pool furniture
When investing in pool furniture, what should you look for? Here are some tips:
Fabrics that are durable and washable. Removable covers might also be ideal. Occasionally rinse cushions thoroughly and allow to dry in the sun.
Follow manufacturer's instructions for care on the furniture you purchase.
Fiberglass is a popular material for swimming pool furniture. It is durable, affordable and stylish. Dress it up with outdoor friendly cushions and materials.
Clean and inspect umbrellas. At least once a season, clean them, brush off dirt or debris. Open them after a cleaning or after a storm to thoroughly dry to keep mold from growing.
Ask us for advice if you're looking to upgrade or update your swimming pool furnishings. When you're shopping for poolside furniture make sure you spend time sitting on it, preferably in shorts, so you know how it will feel on your skin when you're in a bathing suit. Chances are you will spend just as much, if not more, time poolside than you do in the pool so you want your furniture to be comfortable, durable and stylish.