Express Pool Care, service providers offer pool owner's check list 
When you own a swimming pool in Arizona, there are many tasks that need to be undertaken — year round — even if you don't use the pool year round. The swimming pool service contractors from Express Pool Care, serving Laveen, Arizona offer this checklist for annual swimming pool tasks.
Living in Arizona means that you will likely have a longer swimming pool season that those pool owners who live in the northeast or other parts of the country so some of these tasks may need to be adjusted based on region.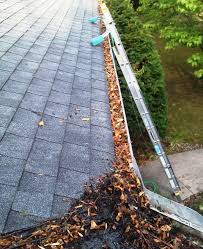 January – Have your furnace serviced and change the filters. Have your air conditioner serviced so it's ready when the triple digit temps arrive. If you're using your hot tub talk with us about any beginning of the year maintenance that should be performed on it.
February  — Begin preparing for the kick off to summer by making certain you're still happy with your poolside furniture. An in house task could involve cleaning the refrigerator — top to bottom, inside and out and underneath.
March – Give your swimming pool a once over to see if there are any upgrades or improvements you want to make before the swim season kicks off.
April – Call us and get on the schedule for a swimming pool opening. You don't want to have to wait for an opening, especially if spring and summer come early!
May – Change the filters in the air conditioner.  Flip your mattress. Pull out the bed and dressers and give them a good cleaning! Do a spring cleaning of your wardrobe. Thoroughly clean your swimming pool and hot tub cover.
June – Make certain your pool cover is in good shape and can survive the onslaught of monsoon season.
July – Change the air conditioner filters if necessary. Check and change the batteries in your carbon monoxide detector and smoke detectors. Have us give your pool a top to bottom inspection to assure that all pool equipment is in top operating condition.
August – Make sure the weather stripping on your doors and windows are intact – this helps preserve the cooled air in the summer and the warmed air in the winter — this is especially true in the triple digit temps in Arizona!
September – Get the hot tub or spa serviced and ready for use as these structures become more popular in the cooler months.
October – If the pool hasn't been closed yet, you either may be considering it or you may be getting ready to use the swimming pool heater. If you're using the heater, make sure it is working well — give us a call for an inspection and maintenance visit.
November – Have an inspection completed on your roof. Get the yard ready for the winter months. Pack away any summer equipment. Check on the pool and hot tub weekly to make certain the cover is still on and that there is no standing water or debris.
December – Now is the time to have any major repairs started on your swimming pool as most pool service contractors are in their slow season and you can get everything done before summer rolls around.
Use this checklist to keep up with swimming pool tasks.