Chances are you are accustomed to using a remote control on many items within your house, but did you know you can operate your hot tub, spa and swimming pool accessories with a remote control as well? Talk with your swimming pool service contractor in Laveen, AZ  about installing remote control devices for your hot tub and/or pool and spa. You can even have a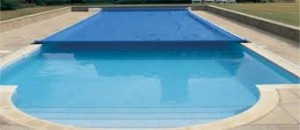 remote controlled hot tub cover!
Your swimming pool service contractor from Express Pool Care will obviously recommend a waterproof remote as it can not only float in the pool with you, but can also withstand being left out of doors. If you purchase the right kind of remote aka a universal remote, it can also operate your pool lights, hot tub jets and heat and even the stereo system – all without leaving the comfort of the pool or spa.
There are two basic types of remotes: wireless and air switch models. An air switch model is operated by being attached to the device you're operating with a hose. The compressed air in the hose activates the device once you press a switch on the remote.
Wireless remotes operate much like the wireless remotes in your home by sending a radio signal to the device. In most cases you don't have to be in the sight line of the device you're operating. A wireless remote operates on battery power however some can operate on household electrical currents as well.
Ask your swimming pool service contractor for advice on installing one of these devices to make your pool and hot tub operations a snap! Remember too, that using a remote control may even save you money on pool operations because you can easily turn it on and off when you're getting ready to use it!